Accounting and Bookkeeping for Small Businesses and Sole Traders
Chartered Management Accountant, Certified Practising Accountant
Do you sell goods or services online?
In most cases when you're selling goods or services over the internet, you have the same tax obligations as any other business.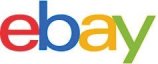 Trading online is no different from doing business from a shop, or from your home. Any income you earn from a business (and this includes online auction or sales sites such as TradeMe or Ebay, or online market places such as Felt or Etsy) needs to be included in an income tax return.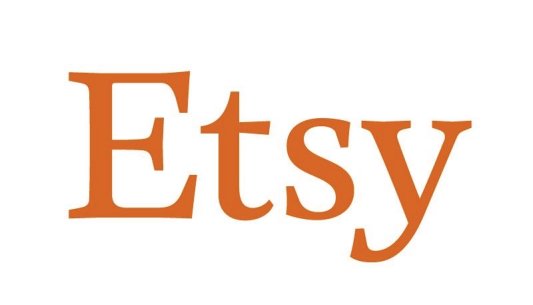 Now of course, not everyone who sells something online is considered to be conducting an online business.

If, for example, you have a second hand fridge to sell because you've bought a new one, or some clothes to sell because you no longer want them, then of course the money received from online sales such as this isn't considered to be business income.
The tax office lists some questions you can ask yourself when you trade online in order to determine if you are conducting an online business. If you answer "yes" to some or all of these questions then it's likely that you will need to declare the income earned:
Did you buy goods with the intention of reselling them?  (It doesn't matter if the goods were purchases new or second hand what matters is whether the intent was to resell them)
Did you intend to make a profit from the sale? (Are you selling something at a higher prices than you paid for it or that it cost you to make? You may not have had enough sales yet to cover your overheads but you are still selling with an intent to make a profit.)
Are you providing services in return for payment? (The payment doesn't have to be cash, any type of return that you have received for your services is considered to be a payment for those services.)
Do you regularly sell goods or services online? (This lets of those shown in the examples given above but captures those who, for example, sell handmade goods online and consider that they are conducting a hobby rather than a business)
Do you sell online as part of an already established business? (This obviously speaks for itself and covers business, such as brick and mortar shops who also sell online).
The one thing the tax office does state, in addition to posing these questions, is that "There is no minimum income level to be in business". This is an important point to note if you are debating as to whether you are conducting a hobby or a business.

Another important point to note is the following statement that the Inland Revenue Department has made in relation to conducting an online business:

"We routinely monitor online transactions"

So if you conducting an online trading business than make sure that you report it accordingly as you don't want to be caught understating your income.

With the handmade revolution growing all the time more and more people are making products to sell. With the wealth of talent out there handmade products are growing in popularity, anything from jewellery to art, cards to clothes, and candles to candies. While many people make their products just for themselves or as gifts for their friends and families, a growing number of hand makers are now selling their products. With the growth of such online market places as Etsy and Felt and the increasing number of physical designer and hand craft markets the opportunity to sell is increasing.

However, once someone starts selling their products on a regular basis, be it online, at a market, or even via a shop or gallery, they are no longer enjoying a hobby, they are conducting a business and this needs to be properly accounted for.

As someone who makes and sells jewellery under the name of Shazzabeth Creations this is something I have had to deal with. Fortunately of course I have the advantage of also being an accountant and so this hasn't been a problem for me.
When accounting for a handmade business it is easy to overlook some of the costs that can be claimed against sales. While some may be obvious, others may be less so. There are two categories of costs, direct and indirect.

Direct Costs

The most obvious direct costs are material costs, the raw materials that you actually use to make your products. For most people selling hand made products this may well be the only specific direct cost that there is. However, you need to ensure that you are accounting for the whole material cost, and that not only includes the actual cost of the material but could also include:
Shipping/Freight Costs to get the material to you
GST/Import Duty potentially charged by customs if the materials have come from overseas

Exchange Rate charges imposed by a financial institution (again for overseas purchases)

All of these add together to create the TOTAL material cost.

If your order contains several different items then the easiest way to handle this is to pro-rata the additional costs (freight etc.) against the items in your order in order to then give you a total cost for each individual item.

The other potential direct cost that hand makers could have is salaries. This would be if the business has grown enough that you are now paying one or more people to help you make your products.

Indirect Costs

Some of the indirect costs could be fairly obvious. There are some which more directly relate to the handmade business as a whole and it would generally be easy to recognise these. These would include:
Listing Fees (online market sites)
Market Stall Fees
Business Cards
Website Design and Hosting Fees
Packaging
Postage (when posting products to customers)
Display equipment (More about these later)
Paypal Commission
Hire of an Eftpos machine
Tools (More about these later)
There are however some other costs that may more easily be overlooked and which can quite legitimately be applied against the handmade business. These include (but are not necessarily limited to):
Mileage for driving to markets, the post office or retail outlets
Car Parking (relating to any of the above)
Internet Costs (If you are selling online you can claim a percentage of your internet costs as being business related)
Computer costs (again if you are selling online a percentage can be claimed)
Home Office / Studio costs (see earlier post on Home Office Costs)
Any design related fees (logo, website, business cards etc.)
Subscriptions to industry related magazines (i.e. Metal Clay Magazine, Quilting Magazine etc.)
Any tutorials purchased (either individually or in books and/or dvds)
Any classes attended
Stationery
Accountants Fees
Assets– Tools and Display Equipment/Materials

The one area that you have to be careful with is the cost of tools and display materials. Whether these are tables or display racks for market stalls, or sewing machines, pliers etc. used for making your products, if the useful life for these items is expected to be more than one year then the items have to be capitalised and depreciated. You can't claim back the total cost of these items in the year of purchase.

Of course the easiest way to ensure that you are accounting for your handmade business properly is to employ an accountant, specifically if possible an accountant who understands handmade businesses.

If you are working from home and have a dedicated work space, such as an office, studio etc. then you are entitled to claim tax relief against a percentage of certain of your household costs. There are just two principle conditions:
The area must be used principally for business use
You must keep a full record of all the expenses you want to claim
So what percentage are you entitled to claim?
In order to work out the percentage you are entitled to claim you need to calculate the floor space (in square metres) of the dedicated work space you have as a percentage of the floor space for the house as a whole.
So for example, if your dedicated work space is 8.6 square metres and the whole of your house is 151.6 square metres, then your dedicated work space accounts for 6% of your total house.
(If you need help converting room measurements to square metres then here is a great tool -
The percentage of your work space against the whole house is then the percentage of the household costs that you are entitled to claim.  
So exactly which household costs can you claim a percentage of?
The sort of costs that the tax office states you can claim a percentage of, based on floor area, are as follows:
Mortgage Interest (if you own the property)
Rent (if you are renting the property)
Rates
Electricity
Insurance
So using the above example, you would be entitled to claim 6% of these costs.
Telephone Costs
Unlike the above mentioned costs telephone costs are not based on a percentage of floor area. If your home is the management centre for your business then you are entitled to claim 50% of the fixed line rental costs of your phone. You are then also entitled to claim all the toll calls that are business related.

Of course, if you have two phone lines, one for business and one for personal then you can claim 100% of the costs for the business line but none of the costs for the personal line.  
GST
For both of the above types of costs, if you are NOT registered for GST then you can claim your percentages based on the GROSS costs. However, if you are registered for GST then your percentage claim needs to be against the net costs. You can then claim back the relevant percentage of the GST cost through your GST Return.  
Employees Working From Home
While the tax office specifically mentions small business owners working from home in relation to claiming home based costs, if you are an employee working from home you may also be entitled to claim home based costs as long as you are not receiving any sort of reimbursement or allowance from your employer in relation to these costs.  
/